Recent Testimonials



I reached out to Irish Ancestry Research in 2021 to assist in my search for my biological Grandparents. After months of going round in circles by myself, Gerard was able to conclude my research in a matter of days. His professional & personable approach was amazing; I can't recommend him enough.

​(John D in Norfolk, England)Gerard traced my Irish ancestors for me in 2018.
It was done very efficiently, in fact he came back to me with information in a matter of HOURS after I contacted him.
I have nothing but praise for his service and the information was sent to me by email in such a way that it was like receiving news from an old friend.
If he can write a list of facts like births and deaths in such a pleasant way, I can understand why he decided to become an author.
I would recommend him to all those who are searching for links to their past.
Thank you Gerard.
(Lynne Berry in Liverpool, England)Thank you Gerard!! I don't think I would have been successful in tracing Margaret Curtin's roots in Cork city without your help. The incorrect dates and name discrepancies on some Irish records would have passed me by. I didn't even know my grandmother was called Madgie. I was young when she died and didn't remember too much about her family. I can't thank you enough, and I can't wait to visit the actual street where Madgie was born when I come over to Ireland in 2018! This has been a fascinating journey of discovery for me and you have made it a great experience. Thanks again.
(Ellen Ventola in Massachusetts, USA)Gerard, I sincerely thank You & Irish Ancestry Research for the efforts you have made. I have highly recommended you to several others and intend to do so in the future as I think your group is amazing. It has been a privilege.
(Barbara Schroeder in Iowa, USA)

With most of our family elders deceased, my brother and I were sure that any information about our ancestors had died with them. What a wonderful surprise for us to find that—thanks to the services of ancestral researcher Gerard Neary—that wasn't going to be the case! With precious little to go on, Gerard unlocked the history of our family back to 1785—a remarkable feat, especially for those with Irish roots. Backed up with scanned documents, Gerard supplied a detailed narrative that included our original Irish family name, the exact location of our family's Irish homestead, the names of relatives we never knew we had and some astounding insights into the people our forebears were. In our deep heart's core, I think we all crave a connection with those who came before us. We are so grateful to Gerard for filling the void we thought would be forever empty with such meaningful, detailed information.

(Joanne Ready McCoy in Frederick, Maryland, USA)

Gerard, y

our research regarding my mother's Irish family was outstanding, and I can't thank you enough for the wonderful work you then performed tracing the history and Irish roots of my father's family. You will come highly recommended to anyone who wishes to research their Irish roots. Now - let's investigate my wife's Irish ancestry!
​(Jim McCoy in Maryland USA, husband of Joanne above)

Never in a million years would I have ever have found the last piece of the ancestral jigsaw that I have been searching for. It was just by chance that I came across your website and after over 8 years of research, I can now have closure on the origins and make-up of the Kelly family branch. I already had some knowledge after visiting Forkhill on two occasions - but I always left feeling unfulfilled. I would never have been able to access the records you sent to me and you were spot on with your findings. Thank you.

(Elizabeth Casson in Cumbria, England)​I'd like to thank Gerard Neary of Irish Ancestry Research for the professional, complete and detailed work performed on my behalf discovering the McAndrew family in County Mayo. I began researching the family in Ireland, but ran into obstacles and dead ends. Gerard, however, was able to research the family through 8 generations from Ireland to America, providing documentation such as copies of registers, Tithe Books, newspaper articles and census reports. Along with the facts, historical notes concerning their situation in Ireland and in some cases incidents in their personal lives were included. His work exceeded my expectations. I am therefore, very pleased to recommend Gerard Neary and Irish Ancestry Research.
(Robert L Price in Pennsylvania, USA)Gerard was not only very thorough but very professional and helpful beyond immediate research. He provided historical insights and advice, made sure I understood the limitations of historical records, and even provided preliminary research to prove his skills and understanding. I will continue to use Ged on any further project without hesitation! His work was very beneficial to me and my family's understanding of our Scottish and Irish ancestry. His findings are priceless.
​(Michael Chavez in Texas, USA)Thank you Gerard for all the information you have found out on Martin Sanphy's family. It is more than we ever thought we would find out. We now understand a lot more of why he came to Australia to seek a better future, and of the choices he made along the way.


(Don Graham in Victoria, Australia)

The help you afforded me about the area where my Leary and Sullivan ancestors came from was great. I have to thank you for the lead; it lead me on to more records and a visit to the area. I spent two weeks in Ireland, with my wife in August and September.

(Joe O'Leary in Arizona, USA)

Gerard has led me on a journey covering 4 months in real time, stretching from the mid 1700s through to the present day. He has taken my siblings and myself from knowing snippets of family information, the odd name, date and place to revealing depth and detail of my family that I could not have hoped for. Today I am preparing to meet my three Aunts for the first time and a multitude of cousins [which I never knew I had]. Gerard was beside me at each step. He was honest in his thoughts and prepared me well for what I might find, the good and the troubling. He worked through very difficult sketchy information, covering a multitude of name changes and differing dates and different countries.
I can't recommend him highly enough. My eternal thanks.


(Alexandra Austin in Devon, England)

Great finds! Locating the farm location is great; we'll be staying for two nights in a local accommodation in Ardfert, so that will give us a chance to see exactly where Patrick came from. Old maps, next to letters, are my favorite documents.

Thanks again, it's great having help on this, it will definitely make our forthcoming trip to Ireland more interesting :-) I also downloaded your book, "

Where's Merrill?

" - something to read on the trip ;-)

(Larry Kenyon in California, USA)Thank you for finding the 1849 Marriage certificate. While there are and will continue to be unanswered questions, I really appreciated the information you have provided as well as the service which you provide for those of us seeking to find information about our ancestors.


(Elizabeth Allison in Vermont, USA)

As a member of the Quebec Family History Society, I will not hesitate to recommend your services to fellow members. Several who consider themselves experts on Irish research drew a blank when it came to locating any reference to the Carroll family in Galway.

Bryan Carroll (in Pierrefonds, Quebec)Gerard did some family research for me that enabled me to bring information to two 80+ year old relatives in Chicago about their Irish grandmother's family on a recent whirlwind family trip to the Midwest. The grandmother's name was Bridget Marren. They never knew how many siblings Bridget Marren had or that Bridget's mother Atty Marren had died just a few months after the last of the eight Marren siblings were born. It was Gerard who unearthed and verified all this priceless information.I was then able to locate all of the four Marren sisters and several of the four brothers and trace their lives in the USA.
Gerard was the catalyst for this invaluable information which I was able to present to my relatives. The project was very special for all involved. My elderly cousins remembered such good times at their Marren grandmother's home when they were young!
I have already read Gerard's wonderful book titled Where's Merrill? I can thoroughly recommend this book to all family historians. It is not a research guide book, as such. It's a very entertaining thriller novel - but you also learn so much about how to conduct research professionally, and how to interpret confusing data found on retrieved records.
Connie Herrmann Pryor (in Frederick, Maryland, USA)Gerard has been an exceptional researcher. He has stayed in touch with us, informing our family every step of the way, and finished our project in a timely fashion. Gerard, our Hughes family in Hillingdon thanks You!
Marie Hughes (in Middlesex, England)Gerard was very helpful, first in assisting me in how to proceed with my research to best achieve my goals. Then he went about the task of researching and identifying key information and documents necessary for me to verify family relationships. In the end, I was very successful with my project. Having now just returned from Ireland and visited relatives for the first time, I can say that his research was very accurate. I will certainly not hesitate to utilize his services in my future projects.
Bill Quinn (in New Hampshire, USA)Gerard Neary went well beyond my expectations! Within just a short amount of time, he was able to find ancestral documents, and provide background information related to these documents, that brought my ancestry to life. Also, within this short amount of time, he located living family members related to my ancestry. He assisted with making my first contact with them. It has been an incredible experience!!!!
Patti Clark-Mullins (in Michigan, USA)I can't thank Gerard enough. I gave him an almost impossible task, but all the information I wanted he found. I have been truly amazed at his findings. He has kept in close contact, and shared with me in the good, the bad and the sad findings. I will definitely continue to use his expertise.
Donna Lennon (in Maryland, USA)Gerard Neary is an excellent genealogist. He always kept in touch with us and responded on a timely basis. Gerard was very professional and also very kind in his e-mails to us.
Tracy Smith (in Philadelphia, USA)
"IRELAND'S MOST TRUSTWORTHY AND COMPASSIONATE ANCESTRY RESEARCHERS"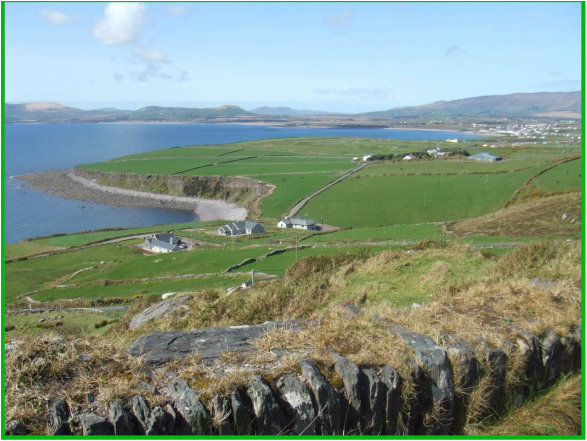 "If there was a Nobel Prize for genealogy, Gerard Neary would get it"